Robust, Round and Long ont the palate
Alice is a highly powerful red wine, very characteristical from the Priorat. Its bouquet is of red fruits and wood scent, while its palate is rich and tannic. Alice is slow to reveal itself, and will benefit from some oxygenating before tasting.
Alice will pair perfectly its pronounced personality with strong and tasty meat dishes such as game, lamb, foie gras and hard cheeses.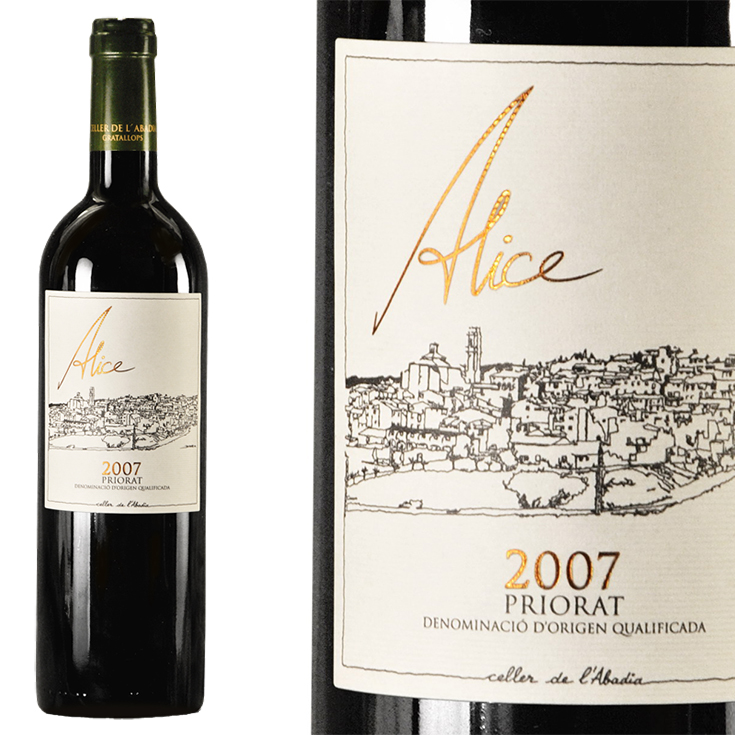 Alice is a composed of a blend of
30% Carignan
30% Grenache
20% Monastrell
10% Syrah
10% Cabernet Sauvignon
Aged 18 months in French Oak barrics
14.5% Alcohol
Average yearly production: 2'000 bottles
Available in 75 cl bottles and Magnums
We do not filter our red wines to preserve the best of their smelling and tasting qualities. Some sediments can consequently be found.
All our wines have the special designation "Vi de vila" (wine of village).