Sant Jeroni Carinyena del Forn
Complex with high minerality
The Sant Jeroni Carinyena del Forn, which literally means « Carignan from the oven » is a very complex wine. It has smooth tannins, a high minerality and gives the whole expression of our beautiful terroir, very tasty and long on mouth.
It will go well with meat dishes, more particularly strong meat dishes like game and hard cheeses.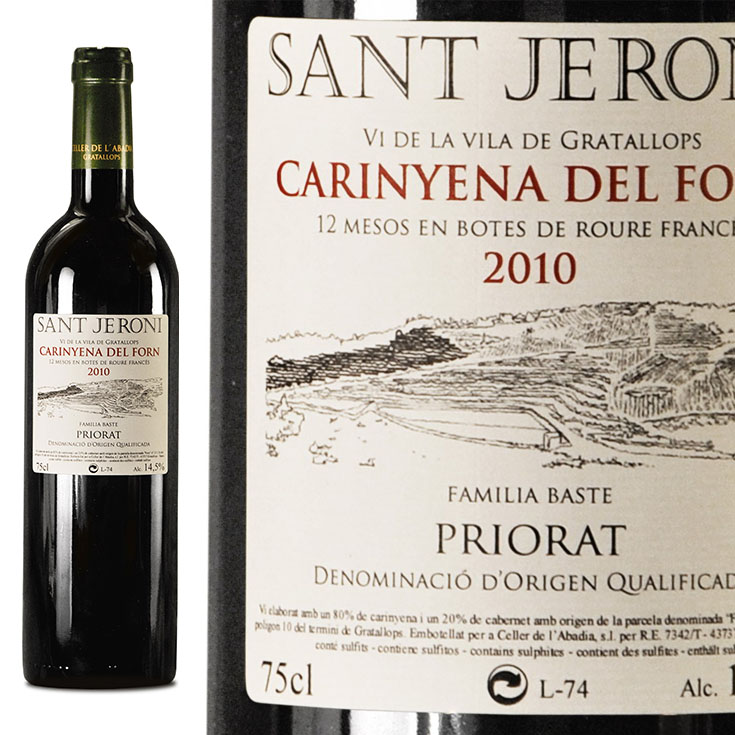 Sant Jeroni Carinyena del Forn is composed of a blend of
80% Carignan
20% Cabernet Sauvignon
Aged 12 months in French Oak foudres
14.5% Alcohol
Average yearly production: 2'000 bottles
Available in 75 cl bottles and Magnums
We do not filter our red wines to preserve the best of their smelling and tasting qualities. Some sediments can consequently be found.
All our wines have the special designation "Vi de vila" (wine of village).