Our wineyard, a family history
As a member of the worldwide recognized "wine pioneers" of the Priorat and good friend of René Barbier, Antoni Basté i Garriga participated in the rise of the wine-growing region which led to our first wine production in the late eighties: Clos Basté Krug 1989.
For familial reasons, Antoni, heavy-hearted, had to put the project on hold in 1990.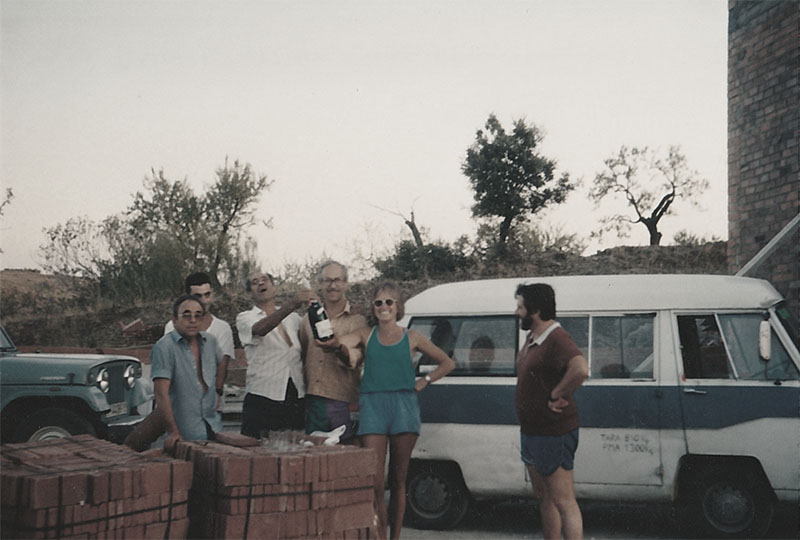 Antoni , his wife Margrit & René Barbier celebrating in Gratallops in 1989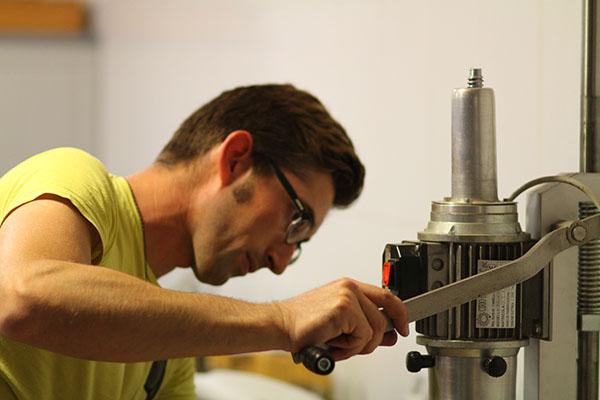 Jeroni Basté bottling the wine Alice, 2015
Later, in 1998, Antoni came back to his dream to elaborate great wines.
He started it all again from scratch and acquired a 11 hectares property in Gratallops.
He was advised by his old friend René Barbier, owner of the famous Clos Mogador estate and founder of the "new wave" movement in Priorat during the late 1980's.
His son Jeroni joined the project in 2003, and extended the plantations up to 15 hectares with wines of the typical Priorat varieties.
In 2004 our winecellar Celler de l'Abadia was founded, named after the little stream that surrounds our vineyards and which the ancients from the village used to call "Torrent de l' Abadia".
Antoni is still leading the project today, while Jeroni has now become accomplished winemaker and oenologist after studying at the well known Escuela de Enologia Jaume Siurana in Falset, Spain.
Jim, Antoni's 2nd son,  is transcribing the wine's terroir and passion, and the family history into the wine labels' design.
Julien and Alice, Antoni's son & daughter, are helping Antoni in promoting the wine in Europe and overseas.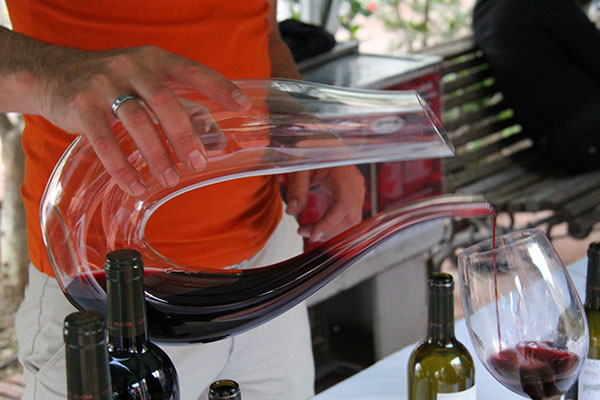 Jeroni Basté promoting Priorat wine and Celler de l'Abadia at Tast amb Llops winefair in Gratallops, 2015